AHLA Relaxes Mask Guidance for U.S. Hotel Employees, Chains Following Suit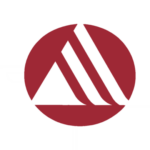 Business Travel News – June 22, 2021
The American Hotel & Lodging Association has eased its Safe Stay guidelines regarding mask wearing for U.S. hotel employees In response to updated Covid-19 guidance from the U.S. Centers for Disease Control and Prevention and the Occupational Safety and Health Administration, the association announced. AHLA relaxed its masking requirements for guests in May.
"The hotel industry supports vaccinated employees being given the choice whether to continue wearing face coverings, in accordance with state and local laws," said AHLA president and CEO Chip Rogers in a statement. "This change in policy for vaccinated employees is a result of our industry's ongoing commitment to encourage vaccinations and a recognition of all employees who have received a vaccine."
Rogers added that unvaccinated employees and guests should continue to wear face coverings and practice physical distancing in common areas of hotels.
The update prompted many hotel companies to adjust their mask protocols for staff.
To read the full article please visit: https://www.businesstravelnews.com/Lodging/AHLA-Relaxes-Mask-Guidance-for-US-Hotel-Employees-Chains-Following-Suit