Four Diamond Hotels in Anaheim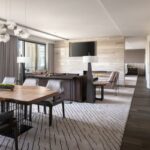 Visit Anaheim – October 8, 2021
Upscale stays meet a magical destination. Get to know Anaheim's four-diamond hotels, known for their stylish setting and enhanced amenities.
What is the diamond ranking? The AAA diamond ranking system designates the anticipated experience including the hotel offerings and hospitality. One-diamond destinations offer a budget-friendly stay with the basics covered, with each additional diamond representing increased comfort and features.
Anaheim welcomes guests to enjoy its prestigious Four Diamond hotels enhanced with refined rooms with high levels of hospitality, services, and decor.
To read the full article, please visit: https://www.visitanaheim.org/blog/stories/post/four-diamond-hotels-in-anaheim/