Marriott revamps its free breakfasts to address new concerns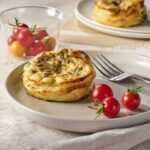 Restaurant Business – September 29, 2021
Detecting a shift in travelers' breakfast preferences, Marriott is revamping the complimentary a.m. spreads offered by four of its moderately priced lodging chains.
The hotel giant learned from its research that consumers have a strong preference in the morning for quality ingredients; accommodation of their personal dietary preferences; and menus that reflect a commitment to sustainability and humane farming practices.
In asking travelers about their preferences, Marriott also discovered that 72% of the public is comfortable again with serving themselves from a buffet, and that 75% of hotel guests prefer a hot buffet to a cold continental-style array.
The study found customization to be a particularly important consideration. About 67% of the respondents rated the availability of "special-diet items" as being extremely important.
To read the full article please visit: https://www.restaurantbusinessonline.com/food/marriott-revamps-its-free-breakfasts-address-new-concerns